Pilot Singapore has announced that they will be running a three-day pen clinic from 27th to 29th July this year. The event features Mr Atsushi Takizawa, who was previously in Singapore during the Pilot-Namiki Maki-e Showcase & Pen Clinic.
Mr Takizawa, a Namiki Nib Specialist from Japan, joined PILOT Corporation (formally called The PILOT PEN CO. LTD) in 1981. After 14 years of career in mould designing for fountain pens and jewellery, he joined the tip manufacturing section and has acquired vast knowledge and its technique. Since 2005, he has been travelling extensively globally to service Namiki pens.
In a departure from past practice, the event this year will take place at the premises of three major retailers. The 2014 event was held at the Japan Embassy Creative Centre off Nassim Road, where the Namiki Yukari Royale Hina Dolls were on display.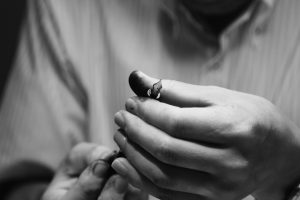 Mr Takizawa will not be undertaking any major customisation requests at the coming event, and Pilot has announced that walk-in service requests will not be entertained. It has also apologised that due to "limited availability", some requests to attend may not be accommodated.
Members of the public interested to attend the event and have pens serviced would have to visit the www.pilotpen.com.sg/penclinic2016 microsite to register their interest by 12PM on 20th July 2016.
Pilot says that a confirmation of the appointment slot would be sent to customers by 22nd July, 2016.
Photos: Nicholas Yeo / Inky Passion