Launched to commemorate the brand's tenth anniversary since its founding on the 19th of February 2006, the AP "Great American Bald Eagle" is a numbered, Limited Edition of just nine fountain pens created by Maki-e shi Fujino-san.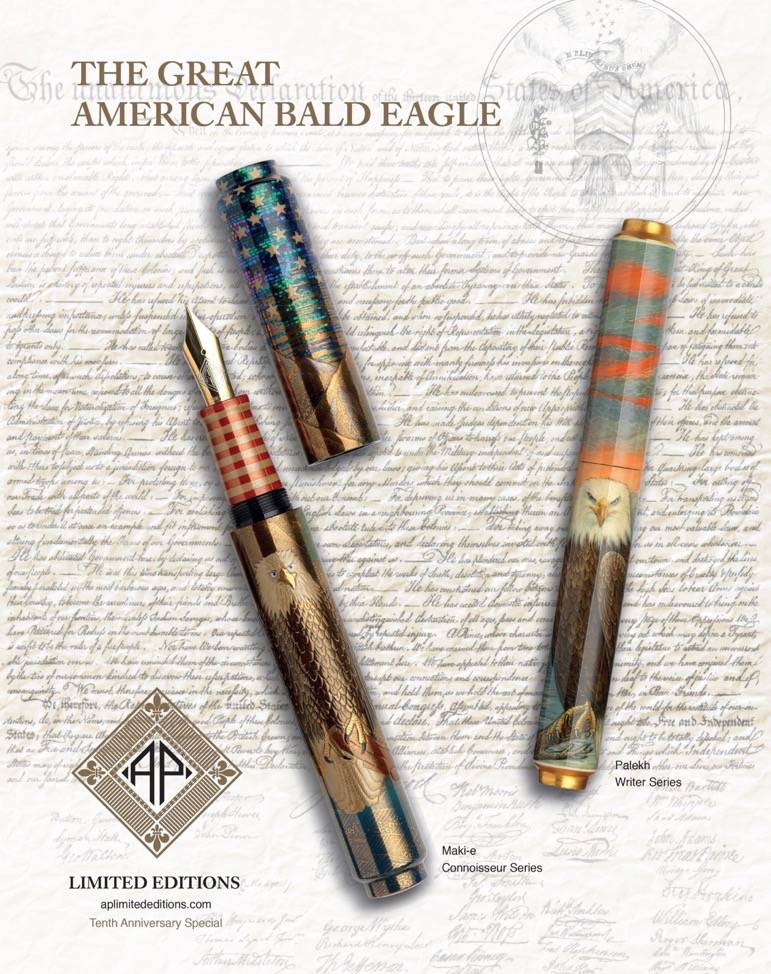 Created over a period of seven months, it pays tribute to the Bald Eagle, a majestic bird native to North America, and which also features prominently on the Great Seal of the United States.
The pen employs a combination of Hira Maki-e, Togidashi Maki-e and Togidashi-Taka Maki-e techniques to depict a mountainous landscape. The background is made up of Hirame flakes in blue and gold powder, while the sky is painstakingly crafted with 0.8mm large abalone shell pieces.
Above the sky are 50 shimmering stars, crafted with platinum powder and white urushi. The cap opens to reveal a nib section adorned by thirteen stripes in the symbolic red and white of the American flag.
For more information and enquiries about the Connoisseur Series "Great American Bald Eagle" Limited Edition, you may visit the official product page here.
Photos: AP Limited Editions