Singapore retailer Aesthetic Bay has announced that they will be hosting a Nakaya pen clinic from the 25th to 27th of August this year. Mr Shinichi Yoshida, the esteemed pen designer and nib engineer, will be present at the event to customise fountain pen nibs. This is the third time a Nakaya pen clinic has taken place in Singapore.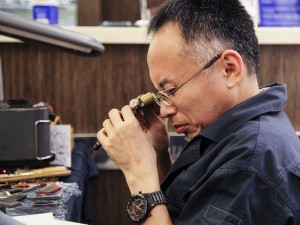 51-year-old Shinichi Yoshida was born in Hiroshima and joined the Platinum Pen Company in 1991. In 2003, he was invited by Company President Toshiya Nakata to join the esteemed Nakaya organisation. He is one of the foremost nibmeisters at the company and is known for painstakingly adjusting nibs one by one.
Event details:
25th – 27th August 2015
1100HRS – 1900HRS
Address:
Aesthetic Bay Pte Ltd
2 Orchard Turn
#04-14 ION Orchard
Singapore 238801
Those who are interested to attend the event should bring along their Nakaya and Platinum pens, or purchase a pen to have its nib adjusted on the spot. For enquiries and to RSVP, you may reach Aesthetic Bay by sending them an email or contact Ms Ivy Tan at +65 67356788.
Photos: Aesthetic Bay Pte Ltd