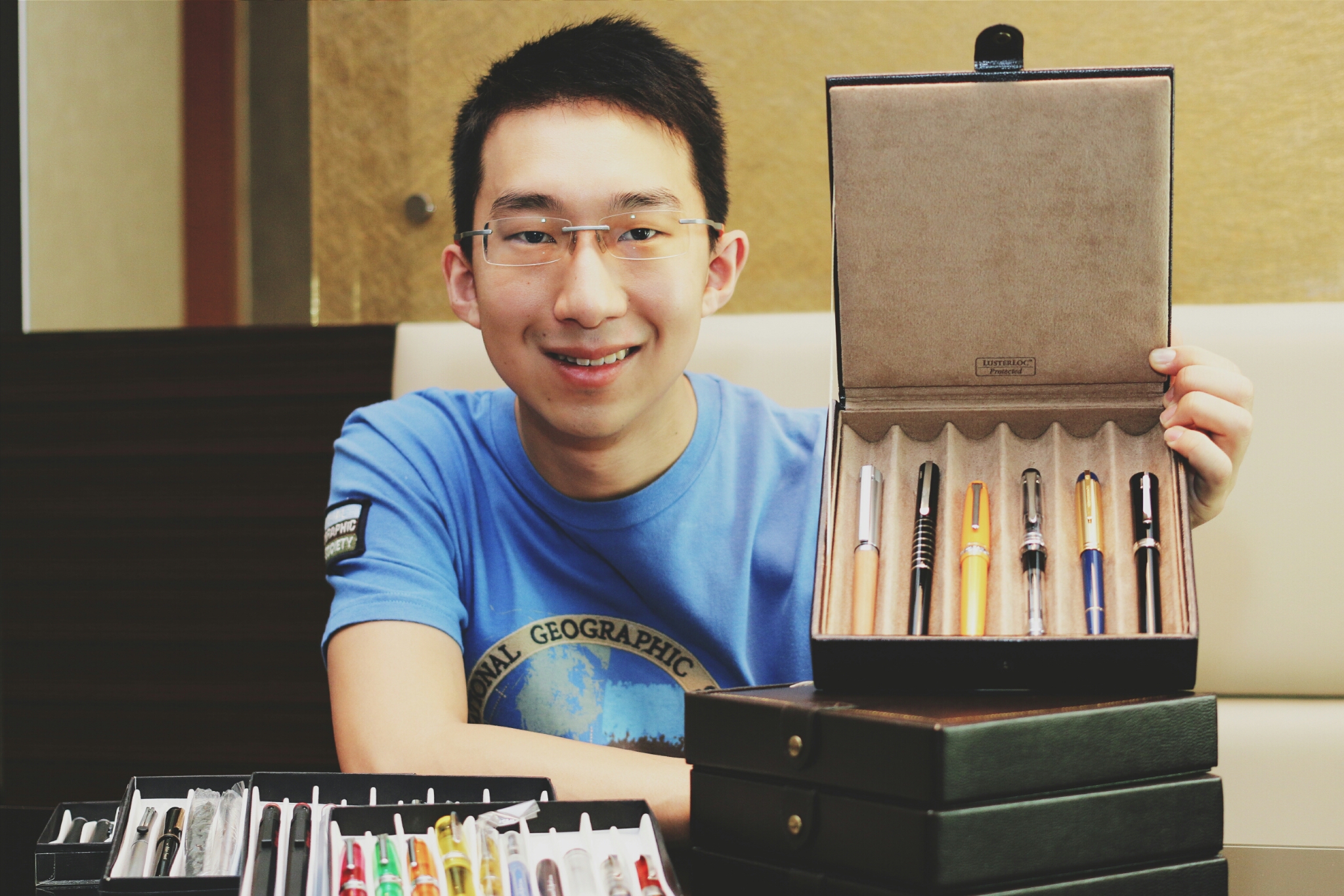 Founder's message
Dear visitor,

Thank you for visiting Inky Passion, a site for the latest fountain pen and stationery news and reviews.

I have been a member of The Fountain Pen Network and the Singapore Fountain Pen Lovers community for a good number of years. I also contributed a number of reviews and have photographed countless fountain pens – Inky Passion is an extension of this endeavour.

Inky Passion strives to be an avenue for fountain pen lovers in Singapore and abroad, and to bring readers interesting perspectives about new products as well as news of the latest industry trends and events.

Feel free to share your experiences and opinions about fountain pens, stationery and calligraphy. You may also write to me with suggestions about things you would like to see featured!

If you'd like to know more about me, visit www.nicholasyeo.com to view my biography and portfolio.

Nicholas Yeo
Founder,
Editor
---
Background
My passion for fountain pens started with a deep fascination with stationery at a young age. Teachers and friends fondly remember me as the child with a bag full of stationery and paper products. Stationery was to me what toys and games were to other children – a bookstore was my wonderland.
In 2008, I took the plunge and bought my first serious fountain pen at the NBC Japanese Stationery store in the basement of Raffles City – it was a Lamy Vista. My love for fountain pens was kicked off, and the purchase was followed by three Safaris, a Cross ATX and a Lamy 2000 which I purchased from retailer Fook Hing Trading Co in Bras Basah Complex.
Given my background in journalism, I started reviewing fountain pens on the Fountain Pen Network forum. It allowed me to put my photography skills to use and also share my experiences with fine writing instruments.
In 2013, I bought my first Omas fountain pen – an Omas 360 Vintage Turquoise. It was my first Italian pen, and I have been a follower of Omas ever since. I later purchased the Omas 360 Lucens and most recently an Omas Paragon Blue Saffron – both are made of celluloid.
Today I consider myself a pen journalist – I don't sell reviews of pens, as that would jeopardise journalistic integrity. This is why I purchase most of my pens from retailers and sell photography services and advertising spaces on my site. I also review pens which are on loan from friends who are collectors.
"A fountain pen is a stream of consciousness flowing effortless onto paper."
---
Editorial Policy
INKYPASSION.COM believes in bringing attention to products and services which are beneficial or of interest to our readers. It is the policy of this site to explicitly identify the author/s of a post as well as external contributors and sponsors. Advertorials will be clearly labelled as such.
INKYPASSION.COM does not accept payments as an incentive to feature products and services. All products and services featured are examined on a basis of news worthiness – not the desire of any particular brand, company, advertiser or public relations firm.